X
Looks like you are a new visitor to this site. Hello!
Welcome to Hope For Film! Come participate in the discussion, and I encourage you to enter your email address in the sidebar and subscribe. It's free! And easy! If you have any suggestions on how to improve this website or suggestions for topics please don't hesitate to write in to any of the blogs.
You can also follow me on Twitter or Facebook.
(If you keep getting this message, you probably have cookies turned off.)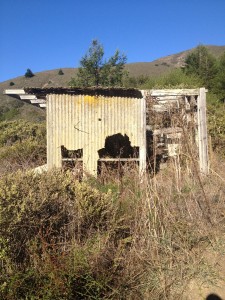 What are our expectations when we sit down to watch? How strong are they? Are these expectations actually demands? Will we be punished if we don't fulfill them?
I think there are universal hopes all audiences have for cinema each and every time they sit down to watch.  When we fail to provide them, people start to lose faith in our product. We need to keep this promises front and center when we create new movies. Many do, some don't. Which side do you want to be on? [...]
On September 30th, 1970, Dennis Hopper appeared on the Johnny Cash Show and recited a poem by Rudyard Kipling, "If" — or as he named it: "the middle word in life".
If you can keep your head when all about you are losing theirs and blaming it on you. If you can trust yourself when all men doubt you, but […]
via DangerousMinds.net & MCN
This past week or so, you had a chance to read some new excerpts from my book. If they don't convince you to get "Hope For Film" as a gift for yourself or any film fan you know, what will?  Check these out: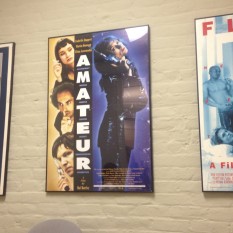 Gary Meyer's blog EatDrinkFilms captures three of life's great pleasures in a single dose. I am very pleased to have one of my favorite tales from my book excerpted there now.
Picture this: it is the first film you've financed yourself. You and your team are in a foreign land. Your money has been cut off and your financier picks […]
We are trying something a wee bit different this year. Instead of launching with a massive list of either the good and the bad, I've teamed up with some partners to help distribute the news.  What's good or bad in the film biz in 2014? Well check out Film Comment for ten good (complete with swell photo selection) and check […]
Less than 30% of all speaking characters in the 100 top-grossing films are female. "If filmmakers just added five female speaking characters to their current slate of projects (without taking away or changing any of the male characters) and repeated the process for four years, we would be at parity."